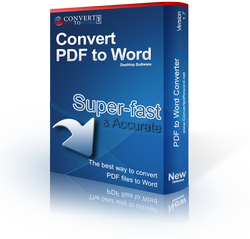 Buy Now $39.95 $29.95 only!
Download Free Trial

Convert PDF to Word Desktop Software is a desktop software for windows users. It allows you easily and quickly to convert all your PDF files into Microsoft Word document (.Doc) or Rtf (.rtf) without our website, while maintaining the same quality of the original PDF file, with text and all images. The converted word file will be easily edited via any version or Microsoft Word.
Convert PDF to Word Software is very easy to use and can convert not only in word but also in Rtf (.rtf), text format (.Txt) and TIFF
You could open multiple files and convert them with a single click. The software preserves the original format, layout, and bitmap images of the original PDF document.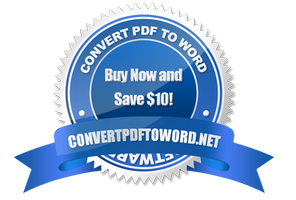 PDF to DOCX PDF to DOC PDF to RTF PDF to TXT
Good news!
Now it is possible to convert a Scanned PDF into Text format.
Buy Now $39.95 $29.95 only!
Download Free Trial


How to use the software ?
Note:
You will be able to download your software immediately after ordering.
You will also receive an email immediately after the payment, in this email there will be the Product Key and the directly link to download your software.